It's been hailed as the billion dollar company you've never heard of. If you "jump"
on their web site, it will take you a few minutes to figure out what they "do". But more importantly, you will find out what they are "about". Next Jump is about developing people, plain and simple. Their focus on culture and people development has been featured as one of three companies in "An Everyone Culture:Creating a Deliberately Developmental Organization" I would encourage to pick up a copy, and use it as a manual for people development.
I began to follow Next Jump by hearing about them through a Simon Sinek TED talk about how good leaders make you feel safe. I have always been fascinated by healthy companies and cultures, and Next Jump piqued my curiosity with their "no fire" policy and dedication to creating a healthy culture. Their company mantra: "A Better Me Plus a Better You Equals a Better Us" exemplifies Co-CEO's Charlie Kim and Meghan Messenger's life motto. "Let's do the little things so that others can do the great things they were meant to do."
Next Jump is the story of a company that is changing the world through changing the workplace. It all starts with transparency and a leadership model that embraces the deliberate development of people; starting with the highest positions in the company.
But Next Jump is not holding these secrets close to their chest. They know that the best way to flourish is to be generous. You can go on their website and they will share with you their "secret weapons" and what makes Next Jump one of the most unique and successful companies in the world. I have learned more in the past year than I have in most of my life in leadership development simply by logging on and listening to the Next Jump Talks. Charlie exemplifies what I knew could be in a CEO, but never saw it modeled. His humility and co-leadership with Meghan, makes Next Jump's culture balanced and safe.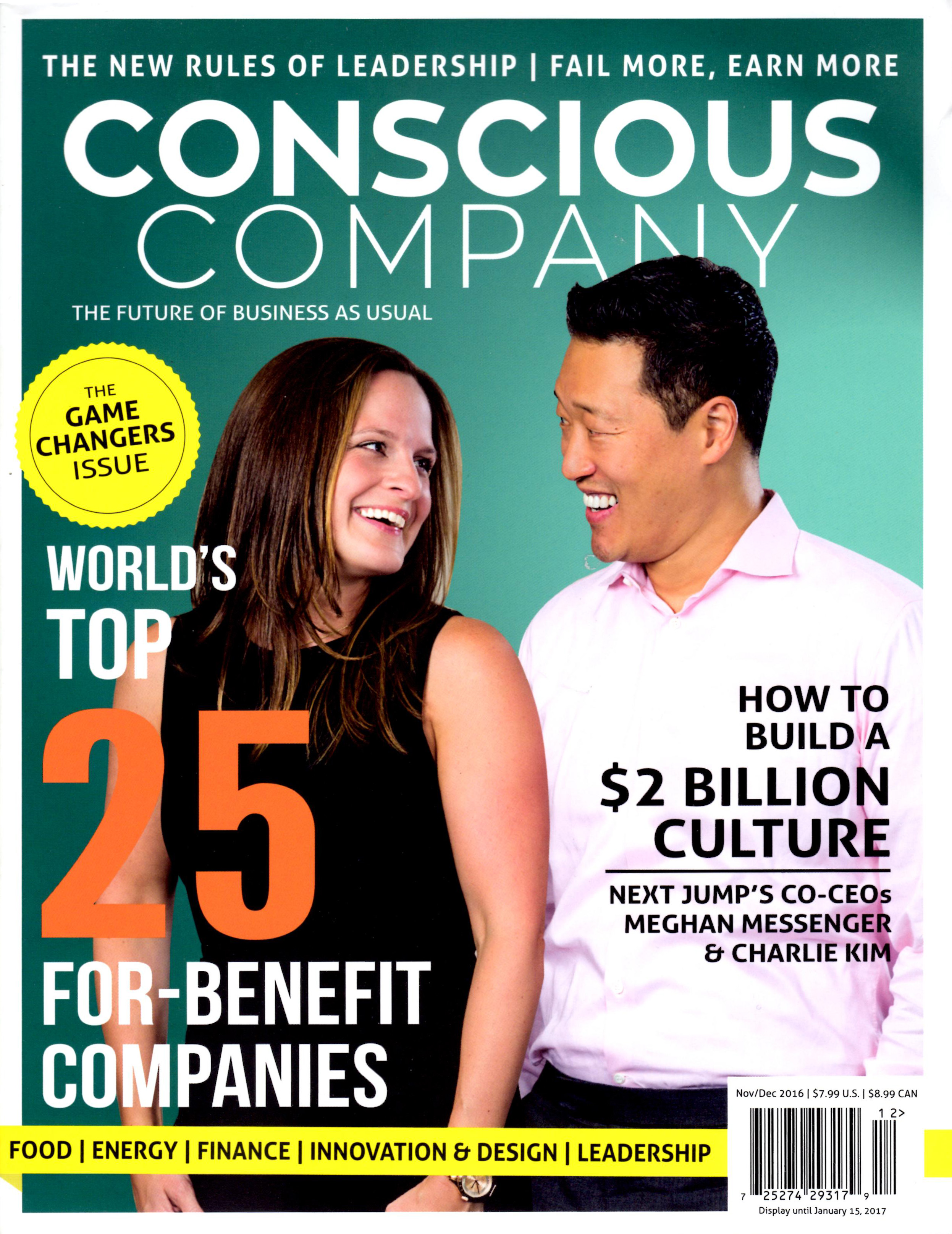 Over the last year, I have immersed myself in learning about the culture at Next Jump. I have read, tweeted, followed, and watched just about everything I could on this silently successful company. Charlie and Meghan are transparent with their lives, so I feel as though I know them as friends. What CEO(s) of billion dollar companies can you say that you feel like "you know?" It is rare, if not unheard of.
Next week, my wife and I have the immense pleasure of attending a Next Jump Leadership Academy It was a surreal and exciting feeling to be invited to attend. I felt like I had won the lottery! Over the years, I have been taught to invest in things that I knew would help me develop and grow. This is one of the best opportunities I've ever had to see that statement come to life. I am honored, humbled, and even a little nervous (more like butterflies) about attending.
I cannot wait to share three days in New York City with some of the best people on the planet, who have decided to not just get a job, but to find their life's work; in developing themselves and others, to make the world a greater place!